[blog·ging] –verb
the art of rambling for the whole internet to see
Last year, the Taste of Vail honored Avid by asking us to create a piece of art to comemorate the 25th anniversary of the event. The selected poster design was the vision of our Art Director, Coni Terrado, who used various digital techniques to create an abstract illustration depicting iconic Vail imagery, and elements of food and wine. The poster blends the nature-filled Rocky Mountain landscape with the epicurean Vail lifestyle. And, if you look closely, you can find several event-related symbols hidden by Coni within the design!
Earlier this month, the Art Directors Club of Denver (ADCD) nominated the poster for Best Illustration, and Avid made the trek to Denver to attend the ADCD 2015 Annual Award Show to celebrate! The drinks were flowing, and there was BINGO for the Creative Type to be played... Unfortunately, Brad did not wear his black Chuck Taylors with his suit jacket. All in all, it was a wonderful evening at SPACE Gallery in Denver, and we were truly honored to be...read more
0 comments | Leave a comment
---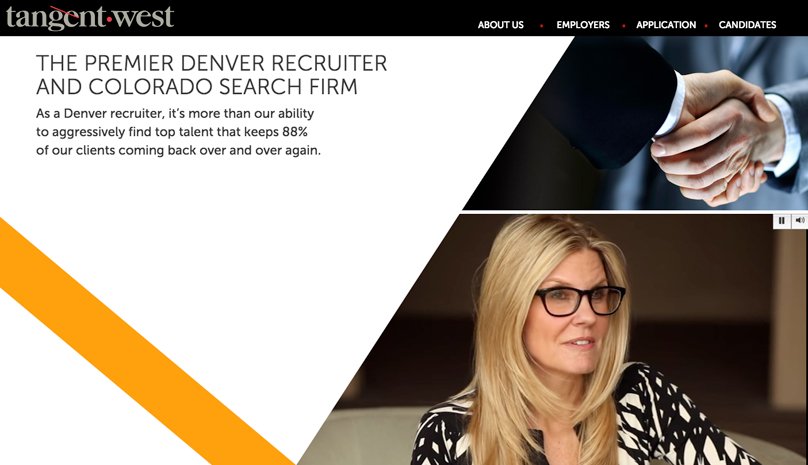 To the untrained eye, it might seem like responsive and adaptive design are the same. Afterall, they have the same goal: to opimize web content for consumption on a mobile device. As a whole, mobile web design has become increasingly important since Google's Mobilegeddon, and some sources believe that mobile traffic will actually overtake web traffic by 2018.
Mobile web developers have taken two different approaches to designing for mobile web, responsive design and adaptive design. Here's the difference:
A responsive site is designed as a whole, with a single HTML codebase that is delivered to each device. The browser then uses tweaks to the CSS, which determines the layout of a web page, to adjust the layout depending on the size of the screen. So, when you drag the corners of your browser window to resize it, you can see the site grow or shrink until it reaches a breakpoint. Then, the layout of the site will reload to suit the new dimensions of the screen. Mostly, it's about...read more
0 comments | Leave a comment
---
In visual art, negative space plays an essential role in guiding the viewer's attention to the subject. In user interface design--or in this case, website design--white space is the designer's equivalent to negative space, and it is a key element of successful web design.
Have you ever been to a website with so much going on that you have trouble focusing on any one feature on the page? Take a look at the World's Worst Website Ever for an extreme example of the visual disaster that ensues when one ignores the importance of white space on a web page.
According to this study by Fast Company, a business media brand with knack for innovation in technology and design, white space has been proven to increase reader comprehension by up to 20%. Its power comes from the limits of human attention and memory. That's not to say users are incapable of focusing on multiple items on a page at once, but too many items on a page will make it more difficult for users to complete the task set...read more
0 comments | Leave a comment
---
Garfinkel's (or Garf's, as it is locally known) has been a cornerstone in Lionshead for both tourists and locals alike since 1993. Their sunny deck provides the best aprés ski, sun catching and overall late spring and summer experience. Over the years, some things have changed but the feeling of Garfinkel's as a classic ski town sports bar/grill remains the same. Seasons pass by, memories are created, good times are had, and lifelong friends are made.
In 2008, Garfinkel's came to us to design and build a website that would help them tell the Garfinkel's story. Recently, they asked us to spice up their site with an update that would make the user experience more seamless. Using a content-manageable, responsive design, we made their entire website mobile friendly (they will now survive Mobilegeddon). Now, interested patrons can view their menus and special events calendar on any device or purchase a Garfinkel's Gift Card through ecommerce.
The walls inside of Garf's tell the...read more
0 comments | Leave a comment
---
…marketing and social media fanatic, Kelly Brophy! A graduate from Villanova University, she joined the corporate world right out of the gate from college, doing digital marketing for Time, Inc. But, this fall, as the weather turned cold in smalltown CT and the skies began to threaten snow, Kelly decided she'd had a few too many grey winters out East. On a whim, she packed up her car and drove halfway across the country to the mountains, landing a job teaching skiing for Golden Peak in Vail. Once she realized that she couldn't get the ski bum "out of her system," she decided to find a job that would let her stay here in the Valley and put her degree back to work.
A lover of all things social, Kelly understands that the best way to market a brand on social media is to make it a party! Growing up a millennial, she knows how to work each platform to give users a different means of creating a lively, upbeat environment that fosters conversation between current and potential...read more
0 comments | Leave a comment
---
Avid Design is simply awesome to work with. They were open to incorporating our ideas, along with their expert advice, to create a fantastic website that is easy to navigate and very easy on the... read more