Blogs tagged with: Graphic Design
| Tweet |
|
It's a sign- that your business is located where it is! As another important aspect of branding, the sign is what tells customers where to find your business. Here are some of our favorite recent signs.

-CO. Ranch House: Located in Glenwood Springs, CO. Ranch House replaced a Glenwood icon- Peppinos. To pay homage to the old classic while also defining the new restaurant with current branding, CO. Ranch House wanted to feature a bit of the old sign (chef in the circle) while also using the wood-feel of the new restaurant. It was an honor to work on a sign that can clearly be seen from the main thoroughfare in Glenwood Springs.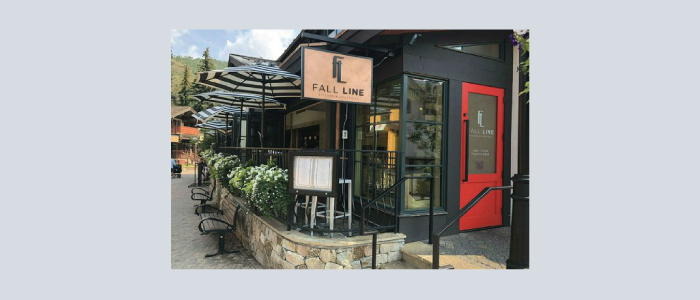 -Fall Line Kitchen & Cocktails: Fall Line originally wanted to create a logo that pulled elements from Slim Aarons photography aesthetic of bright and beachy old-school après skiing vibes. However, the project evolved as the owners wanted to reflect their high-end food in the signage. This eventually led to the initials 'FL' in a sleek, narrow font that...
0 comments | Leave a comment
---
| Tweet |
|
Packaging is yet another important aspect of branding. For products in stores, it is important to have packaging that stands out on the shelves. Here are some of the packaging projects we have had in the past few months.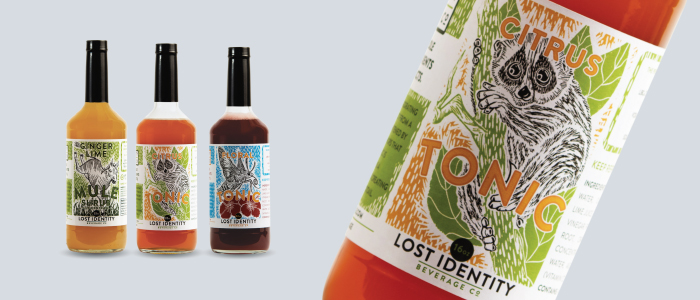 -Lost Identity Beverage Co: Featuring relief blockprint artwork by Ethan Harrison, the bottle labels for Lost Identity Beverage Company needed to feature bright colors in order to stand out amongst other tonics and shrubs on the shelf. The company also wanted to include recipe guides on the bottles so that consumers knew exactly how to make the perfect drink.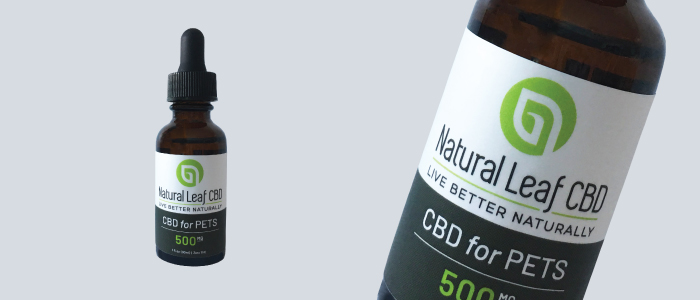 -Natural Leaf CBD: Cannabinoid (CBD) has been all over the news recently due to updated FDA status and potential health benefits. Since then, a number of CBD companies have popped up across the nation. Natural Leaf CBD was worried that their product might blend in with the other options available. So, Avid was tasked with creating a more visually engaging label design to help their products stand out from...
0 comments | Leave a comment
---
| Tweet |
|
Even in the digital age, print still plays an important role in the marketing universe! While having a strong web presence is important, it is also necessary for printed materials to mirror your branding to increase brand recognition on every touch point.
-bōl Menus: bōl is a luxury bowling alley located in the heart of the Vail Village. However, the menus in place at the restaurant did not match the look and feel of the business. Because of this, bōl tasked Avid with creating new menus that were easier to read, featured a sleek design that mirrored the interior of the bowling alley, and would be appealing to their high-end clientele with the use of subtle bowling motifs.
-Vail Renovations: Vail Renovations is a construction company that specializes in renovating spaces, with a talent for woodwork. To tie these elements together, the design pulled inspiration from blueprints and natural wood texture.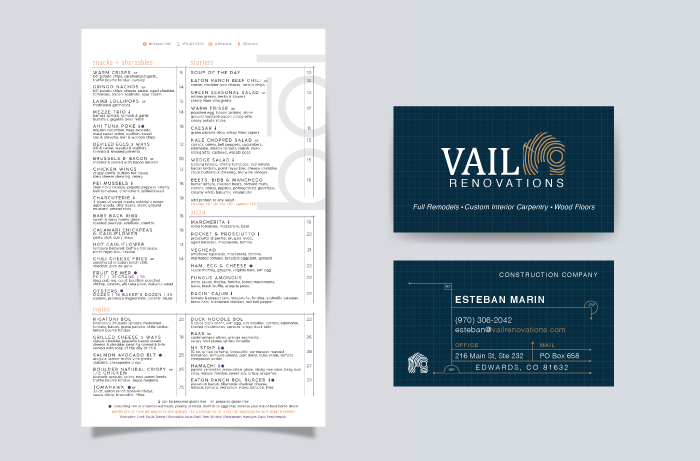 -DataPath's DKET: Avid loves making non-sexy satellite...
0 comments | Leave a comment
---
| Tweet |
|
Last year, the Taste of Vail honored Avid by asking us to create a piece of art to comemorate the 25th anniversary of the event. The selected poster design was the vision of our Art Director, Coni Terrado, who used various digital techniques to create an abstract illustration depicting iconic Vail imagery, and elements of food and wine. The poster blends the nature-filled Rocky Mountain landscape with the epicurean Vail lifestyle. And, if you look closely, you can find several event-related symbols hidden by Coni within the design!
Earlier this month, the Art Directors Club of Denver (ADCD) nominated the poster for Best Illustration, and Avid made the trek to Denver to attend the ADCD 2015 Annual Award Show to celebrate! The drinks were flowing, and there was BINGO for the Creative Type to be played... Unfortunately, Brad did not wear his black Chuck Taylors with his suit jacket. All in all, it was a wonderful evening at SPACE Gallery in Denver, and we were truly honored to be...
0 comments | Leave a comment
---
I can't thank you enough for all your hard work and amazing creative talent on my website. I'm so happy with it and the positive response it continues to get. You're awesome! - Adrienne Spahr,... read more