Blogs tagged with: Logo Design
| Tweet |
|
It's a sign- that your business is located where it is! As another important aspect of branding, the sign is what tells customers where to find your business. Here are some of our favorite recent signs.

-CO. Ranch House: Located in Glenwood Springs, CO. Ranch House replaced a Glenwood icon- Peppinos. To pay homage to the old classic while also defining the new restaurant with current branding, CO. Ranch House wanted to feature a bit of the old sign (chef in the circle) while also using the wood-feel of the new restaurant. It was an honor to work on a sign that can clearly be seen from the main thoroughfare in Glenwood Springs.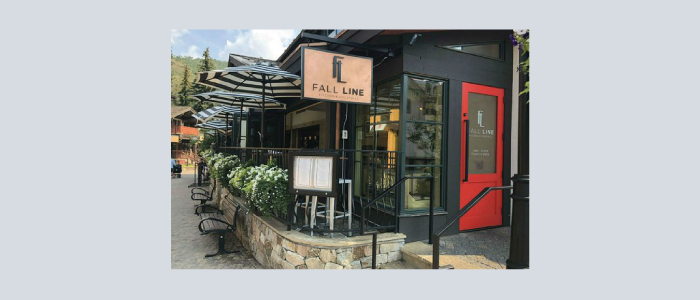 -Fall Line Kitchen & Cocktails: Fall Line originally wanted to create a logo that pulled elements from Slim Aarons photography aesthetic of bright and beachy old-school après skiing vibes. However, the project evolved as the owners wanted to reflect their high-end food in the signage. This eventually led to the initials 'FL' in a sleek, narrow font that...
0 comments | Leave a comment
---
| Tweet |
|
Adventure-seeker and long-time Vail local Joey Saputo traded out the boards below his feet when he made the move from the Rockies to Big Corn Island.
Looking to start a Stand Up Paddle board company in the warm tropical waters off the coast of Nicaragua, Avid Design was contracted to help introduce and market his new company, SUP Corn Islands. Avid Design created an array of marketing assets for SUP Corn Islands starting with a fun logo that speaks to the island lifestyle, print collateral to establish the company's brand, and a new website complete with responsive design, email collection for future marketing efforts, and a Captain's Log for trip dates and reservations.
Book a trip down to see Joey and the crew and and try your hand at Stand Up Paddle boarding in his Caribbean tropical paradise. Not convinced yet? Then check out the photos and the good times to be had by visiting www.standuppaddlecornislands.com.
0 comments | Leave a comment
---
| Tweet |
|
Avid Design is pleased to introduce Live It Cycling to the world wide web. Live it Cycling is Vail Colorado's premier cycling coaching service that offers science-based cycling programs and custom nutrition plans for cyclists, as well as luxury cycling camps in destinations such as Vail, Tuscany, and Mallorca.
Provided with an initial direction for the logo design, Avid refined and evolved the concept into it's final state, before creating an online presence with Phase I of their newly launched, content manageable website.
Are you looking to spin like a pro, and do so in some of the most amazing places on earth? Then check out Live It Cycling and enjoy the ride!
0 comments | Leave a comment
---
| Tweet |
|
HealthWide Solutions is a revenue cycle consulting and services firm for both Acute and Ambulatory Care organizations. Having served over 25-years in the revenue cycle consulting industry, HealthWide has assisted organizations across the country by consulting on areas of financial leakage, providing change management, redesigning access scheduling & intake areas as well as performing functions in the trenches such as coding, auditing, RAC appeals and denial management.
Avid Design was contracted by HealthWide Solutions to build brand awareness through an integrated marketing approach that included logo and identity redesign, print collateral, a content manageable website, and digital presentation.
0 comments | Leave a comment
---
| Tweet |
|
Reed Design Group, LLC is a comprehensive interior design firm that understands the level of collaboration that must occur between architect, interior designer, and contractor in order for a job to proceed smoothly. RDG is well-versed in new residential construction, as well as residential and office remodeling projects. Regardless of the job type, RDG always strives to incorporate a client's personality and lifestyle into their project, because it is their belief that a successful project must be a direct reflection of it's owner.
At the time of Elisabeth Reed's departure from the design/build team at Scott S Turnipseed, AIA, she contracted Avid Design to build brand awareness for RDG with a focus on her firm's approach to timeless, personal interiors. The integrated marketing strategy included logo design, identity and a website that features a content manageable portfolio to showcase their projects, as well as establish their online presence in the world of interior design.
...
2 comments | Leave a comment
---
Avid Design not only does a great job building websites, but they are very responsive to our ongoing needs as clients. They are a joy to work with and very knowledgeable in their field. - Maureen... read more