Blogs tagged with: Marketing
| Tweet |
|
Fully Integrated Marketing Campaigns are the absolute best way to ensure brand awareness and consistency across all the different marketing channels. Because of this, Adrift Dinosaur hired Avid Design to create a cohesive campaign. We started by identifying design elements that appealed to the Adrift Team, which lead to a new logo. From there, we used the colors and elements in the logo to create the website, company apparel, signage, as well as print and digital advertisements. These same elements were also used to direct social media posts and give a fresh look to the email marketing efforts to create content that people want to read.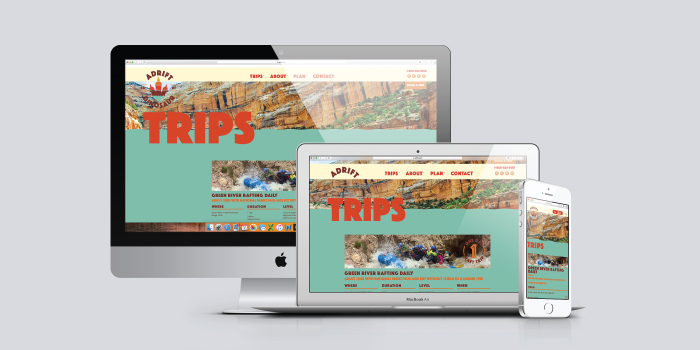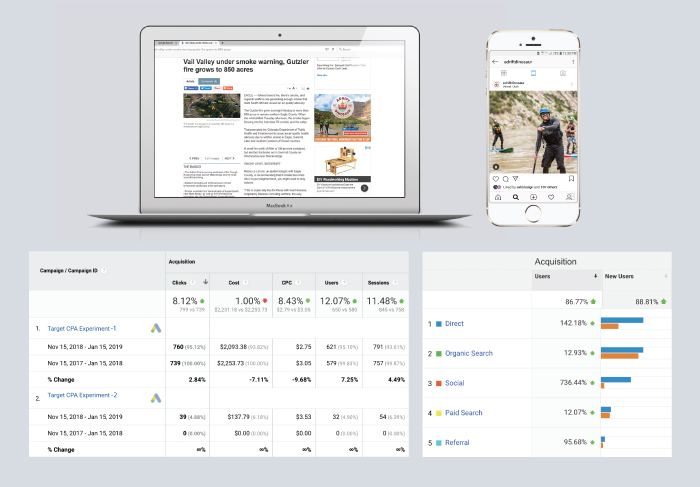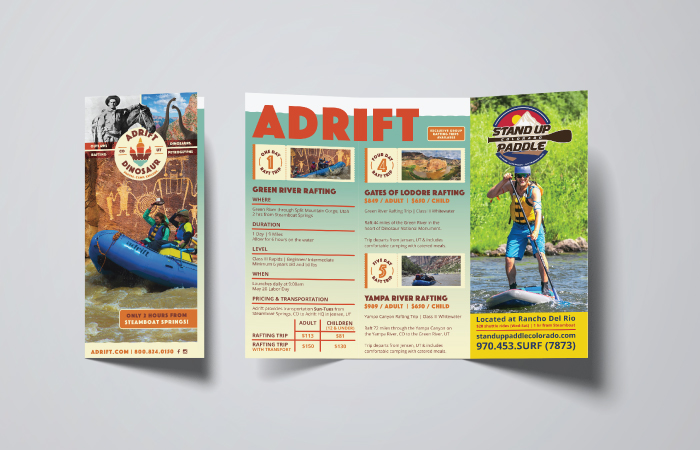 0 comments | Leave a comment
---
| Tweet |
|
What builds the foundation of a strong marketing campaign? Where do great ideas come from?
We'll give you a hint: it starts with 'T' and ends with 'eam Love'.
Still don't know?
Alright, we'll tell you… Team Love! That's right- all great ideas are able to grow into something when there is a team working hard to ensure success.
Here at Avid, we are not just coworkers- we are a family. We don't believe in cubicles- we prefer having our desks close enough to high-five each other in a moments notice. We don't believe in taking ourselves too seriously- at least one groan-worthy joke is told every day. We don't think that the best ideas always occur at a desk- sometimes, you need to sprawl on the couch to get the thinking-juices flowing. We do believe in supporting ideas, always looking to improve, and keeping office culture fun while getting sh*t done. But most importantly, we like to hear Kristen say 'water'.
Here's what our team members have been up to:
Brad- Brad continues to wear...
0 comments | Leave a comment
---
| Tweet |
|
Sometimes after a company has been around the block for a while, the messages they originally wanted to send to the public no longer match the direction of the business. As companies grow, morph, mature, and change, the messaging remains the same. Rebranding is a great option to make a company relevant once again. Every year, we have many clients approach us looking for ways to rebrand their business. Here are some of our most recent projects.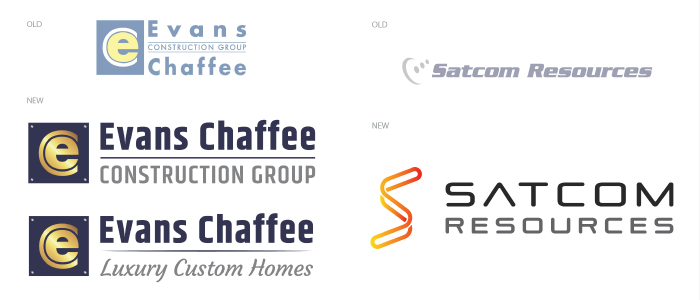 -Evans Chaffee: Since 1998, Evans Chaffee Construction Group has been renowned for their stellar commercial spaces. However, the group also specializes in luxury custom home construction. Because of this, Evans Chaffee needed to rebrand their company to be recognized as the premier commercial and luxury construction company in the Vail Valley. This was accomplished by designing complementary new logos that represent the core competencies of the company.
-Satcom Resources: When you think of satellite communications, what are some words that...
0 comments | Leave a comment
---
| Tweet |
|
Logos set the theme for your business. It is an important design element that includes all aspects of your branding in one place- making a strong logo extremely important! Check out some of the most recent logos we created, including responsive designs.
-Budd Dairy Co Food Hall: Budd Dairy Co Food Hall in Columbus, OH, is a dining concept that allows guests to choose from different restaurants all located in the same building. Named after the historic Budd Dairy Company building in which the food hall is located, the owners wanted to create a sign that paid homage to the mid-century significance of the location.
-Riverwalk Theater: After changing ownership, the Riverwalk Theater wanted a new logo to reflect their tagline- "Digital Movies, Analog Vibe". To give the logo a retro vibe, our designers pulled inspiration from old soda pop packaging, which developed into a design that mirrored elements of pop-art. Responsive logo design options were also provided within the brand...
0 comments | Leave a comment
---
| Tweet |
|
This week, Avid Design launched a brand new website for our long-time client, Vail Integrative Medical Group.
Vail Integrative Medical Group, is a nationally renowned clinic specializing in a comprehensive 'team' approach to sports and spinal injuries. Their doctors, therapists and staff are recognized specialists in their fields, and have extensive knowledge and experience. The VIMG team are considered pioneers and leaders, by combining the best from individual disciplines to work collaboratively in the treatment and rehabilitation of injuries, while promoting prevention and wellness.
In its third iteration, the content manageable VailHealth.com website has a fresh new look, complete with responsive design that enables patients to have the best user experience possible, regardless of the device they use to view the site on. Also new to VailHealth.com is an integrated WordPress blog for Dr. Joel and his team at VIMG to share helpful information for their patients, as well as email...
0 comments | Leave a comment
---
| Tweet |
|
…marketing and social media fanatic, Kelly Brophy! A graduate from Villanova University, she joined the corporate world right out of the gate from college, doing digital marketing for Time, Inc. But, this fall, as the weather turned cold in smalltown CT and the skies began to threaten snow, Kelly decided she'd had a few too many grey winters out East. On a whim, she packed up her car and drove halfway across the country to the mountains, landing a job teaching skiing for Golden Peak in Vail. Once she realized that she couldn't get the ski bum "out of her system," she decided to find a job that would let her stay here in the Valley and put her degree back to work.
A lover of all things social, Kelly understands that the best way to market a brand on social media is to make it a party! Growing up a millennial, she knows how to work each platform to give users a different means of creating a lively, upbeat environment that fosters conversation between current and potential...
0 comments | Leave a comment
---
| Tweet |
|
We are are looking for a passionate graphic designer & project manager to become the newest rock star on the team. Interested?
Main responsibilities include:
Website and print design
Client interaction and project management
Qualifications:
Must work on site
Have a strong understanding of Adobe Creative Suite with a focus on InDesign, Photoshop and Illustrator
Have a fundamental understanding and working knowledge of HTML, CSS and javascript to aid in component design
Have a working knowledge of social media channels
Have the knowledge to successfully manage the creative and production process
Have excellent written and oral communication skills
Ideal candidate should be:
Willing to learn and able to think outside the box
Comfortable working as part of a team in a creative and energetic environment
Proactive, able to perform all tasks in a timely manner and meet deadlines
Willing to grow with the agency
The ability to...
0 comments | Leave a comment
---
I can't thank you enough for all your hard work and amazing creative talent on my website. I'm so happy with it and the positive response it continues to get. You're awesome! - Adrienne Spahr,... read more