Blogs tagged with: Mobile Friendly Websites
| Tweet |
|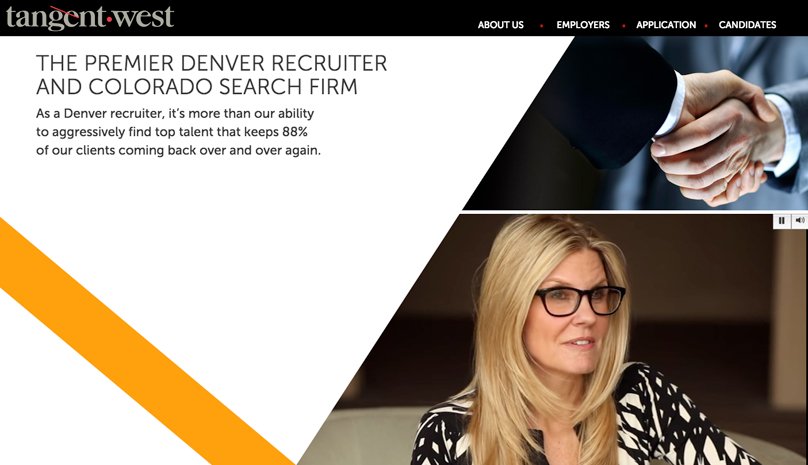 To the untrained eye, it might seem like responsive and adaptive design are the same. Afterall, they have the same goal: to opimize web content for consumption on a mobile device. As a whole, mobile web design has become increasingly important since Google's Mobilegeddon, and some sources believe that mobile traffic will actually overtake web traffic by 2018.
Mobile web developers have taken two different approaches to designing for mobile web, responsive design and adaptive design. Here's the difference:
A responsive site is designed as a whole, with a single HTML codebase that is delivered to each device. The browser then uses tweaks to the CSS, which determines the layout of a web page, to adjust the layout depending on the size of the screen. So, when you drag the corners of your browser window to resize it, you can see the site grow or shrink until it reaches a breakpoint. Then, the layout of the site will reload to suit the new dimensions of the screen. Mostly, it's about...
0 comments | Leave a comment
---
| Tweet |
|
Gore Range Partners is an independent investment banking advisory firm with proven capital raising, restructuring and execution expertise across global capital markets. This middle market investment banking advisory firm is formed around a broad base of risk management, investment banking, and capital markets experiences to provide capital raising and structuring advisory services to senior management and board of directors.
For their project, Avid Design was entrusted to create a new identity kit to re-enforce the Gore Range Partners' brand, as well as a mobile friendly website to ensure the optimal user experience across all devices.
If you, or your firm are looking for objective structuring and business risk decision making experience, then be sure to reach out to our friends at Gore Range Partners.
0 comments | Leave a comment
---
| Tweet |
|
We took a tropical twist for a few weeks, switched our Pandora station to island music, and mentally transported ourselves to the white beaches, sunshine, and crystal blue waters south of the border. First stop Coral Beach Village in Utila, Honduras. Coral Beach Village offers travelers everything from an unspoiled Caribbean setting to a 300+ acre resort where visitors can simply stay for a vacation, or look into property ownership and become a more full time resident.
Coral Beach Village came to Avid Design looking for a website to showcase the lifestyle, community, amenities, and their green by design island properties! Coral Beach Village's new content manageable website features email collection for future marketing efforts, responsive design for the optimal user experience across desktop resolutions, tablets and phones, plus the integration of iHotelier's booking engine to seamlessly interface the online reservation process with the resort's POS.
If you're looking for that...
0 comments | Leave a comment
---
| Tweet |
|
Did someone say Latin American cuisine at affordable prices in Vail? ¡Bueno!
Step outside the box as El Sabor is not your typical Mexican restaurant in Vail, Colorado. In fact, this distinctive new restaurant across from the Eagle Bahn Gondola in Lionshead Village specializes in Latin inspired dishes from Mexico, South America, Central America, and Spain, where you can set your sights on a street taco, or something more grandiose like Red Snapper Veracruz! So when El Sabor reached out to Avid Design to help with their website needs, we were left with no choice but to result to bribery and ridiculous hostage like demands for their food and speciality tequilas in order to stay energized enough to complete the project! That's our story anyway, and we're sticking to it!
To keep their customer's satisfied, we served up a new website complete with responsive design so that customers who were out and about in Vail could easily view the El Sabor menu on any mobile device and have the best...
0 comments | Leave a comment
---
| Tweet |
|
bōl, located in the heart of Vail Village, is know for their world class food and of course, their 10 boutique bowling lanes. Looking to do a facelift on the original website that we created 5 years ago, Avid and the client discussed a new direction for v2 of their online presence.
Deciding on a single and multiple page web design combo, custom layouts and programming were used to create a responsive web design that provides an optimal user experience across desktop screens both large and small, as well as phones and tablets. This round of development also included the integration of an email collection widget, as well as online reservation bookings through OpenTable.
Looking to grab a bite to eat and get a turkey for dessert? Then head over to bōl to get this party started!
0 comments | Leave a comment
---
| Tweet |
|
Have you ever tried to visit a website on your mobile device and found the site isn't mobile-friendly? No one likes that these days, especially Google.
In fact, Google has decided to take matters into their own hands, or rather their own algorithms, by testing various solutions to this bothersome problem in order to enhance the mobile user experience. Google has not only been testing icons that will alert users to mobile-friendly sites when searching, but has also discussed their intent to have these sites stand out, and possibly rank better than other sites not utilizing responsive design.
So what is Responsive Design you ask? Great question. In more simple terms, responsive design is a way to program one website to respond to the size of the screen it's being viewed on. By programming a site in this manner, the website will automatically resize itself for the best user experience on various screen sizes such as large and small desktop monitors, as well as tablet and phone...
0 comments | Leave a comment
---
The team at Avid Design was so helpful, professional and responsive that we hired them to create not one, but two websites! The look and functionality of both sites is exactly what we were seeking,... read more