Blogs tagged with: Print
| Tweet |
|
Fully Integrated Marketing Campaigns are the absolute best way to ensure brand awareness and consistency across all the different marketing channels. Because of this, Adrift Dinosaur hired Avid Design to create a cohesive campaign. We started by identifying design elements that appealed to the Adrift Team, which lead to a new logo. From there, we used the colors and elements in the logo to create the website, company apparel, signage, as well as print and digital advertisements. These same elements were also used to direct social media posts and give a fresh look to the email marketing efforts to create content that people want to read.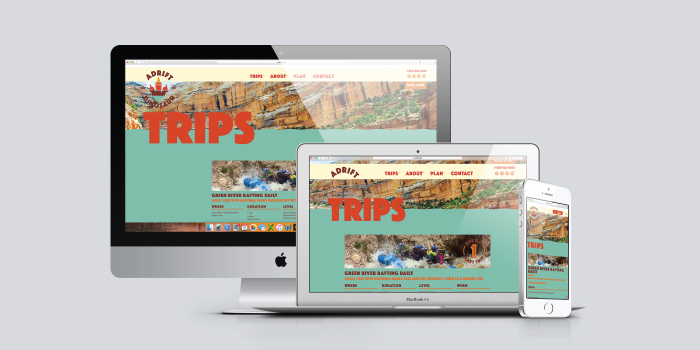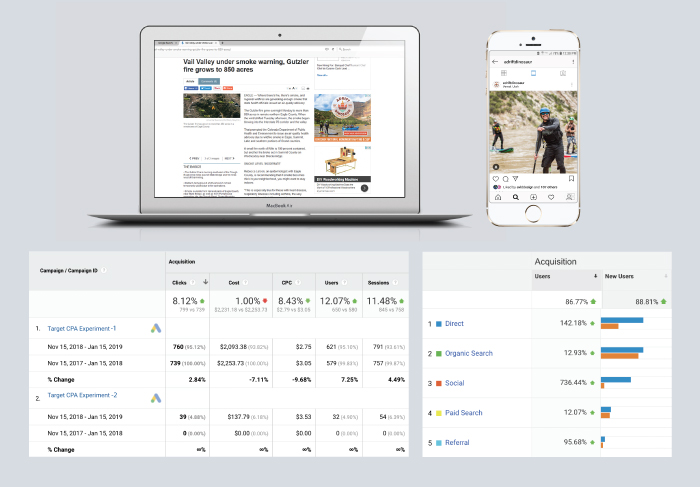 0 comments | Leave a comment
---
| Tweet |
|
Even in the digital age, print still plays an important role in the marketing universe! While having a strong web presence is important, it is also necessary for printed materials to mirror your branding to increase brand recognition on every touch point.
-bōl Menus: bōl is a luxury bowling alley located in the heart of the Vail Village. However, the menus in place at the restaurant did not match the look and feel of the business. Because of this, bōl tasked Avid with creating new menus that were easier to read, featured a sleek design that mirrored the interior of the bowling alley, and would be appealing to their high-end clientele with the use of subtle bowling motifs.
-Vail Renovations: Vail Renovations is a construction company that specializes in renovating spaces, with a talent for woodwork. To tie these elements together, the design pulled inspiration from blueprints and natural wood texture.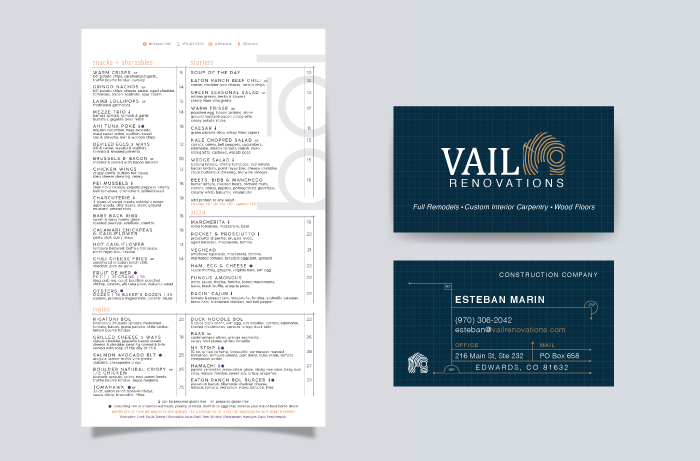 -DataPath's DKET: Avid loves making non-sexy satellite...
0 comments | Leave a comment
---
Avid Design not only does a great job building websites, but they are very responsive to our ongoing needs as clients. They are a joy to work with and very knowledgeable in their field. - Maureen... read more