Blogs tagged with: Signage
| Tweet |
|
It's a sign- that your business is located where it is! As another important aspect of branding, the sign is what tells customers where to find your business. Here are some of our favorite recent signs.

-CO. Ranch House: Located in Glenwood Springs, CO. Ranch House replaced a Glenwood icon- Peppinos. To pay homage to the old classic while also defining the new restaurant with current branding, CO. Ranch House wanted to feature a bit of the old sign (chef in the circle) while also using the wood-feel of the new restaurant. It was an honor to work on a sign that can clearly be seen from the main thoroughfare in Glenwood Springs.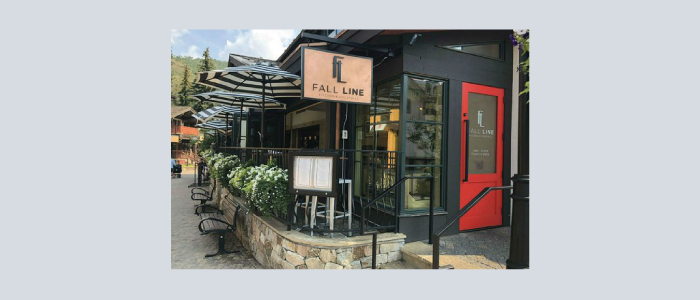 -Fall Line Kitchen & Cocktails: Fall Line originally wanted to create a logo that pulled elements from Slim Aarons photography aesthetic of bright and beachy old-school après skiing vibes. However, the project evolved as the owners wanted to reflect their high-end food in the signage. This eventually led to the initials 'FL' in a sleek, narrow font that...
0 comments | Leave a comment
---
| Tweet |
|
Logos set the theme for your business. It is an important design element that includes all aspects of your branding in one place- making a strong logo extremely important! Check out some of the most recent logos we created, including responsive designs.
-Budd Dairy Co Food Hall: Budd Dairy Co Food Hall in Columbus, OH, is a dining concept that allows guests to choose from different restaurants all located in the same building. Named after the historic Budd Dairy Company building in which the food hall is located, the owners wanted to create a sign that paid homage to the mid-century significance of the location.
-Riverwalk Theater: After changing ownership, the Riverwalk Theater wanted a new logo to reflect their tagline- "Digital Movies, Analog Vibe". To give the logo a retro vibe, our designers pulled inspiration from old soda pop packaging, which developed into a design that mirrored elements of pop-art. Responsive logo design options were also provided within the brand...
0 comments | Leave a comment
---
Avid Design not only does a great job building websites, but they are very responsive to our ongoing needs as clients. They are a joy to work with and very knowledgeable in their field. - Maureen... read more