Blogs tagged with: Web Design
| Tweet |
|
Websites are often the first touch point between you and your clients. Therefore, it is important to have a clean and cohesive design that sends a clear message while giving the users the best experience possible. Here are some of the websites that we designed over the past few months.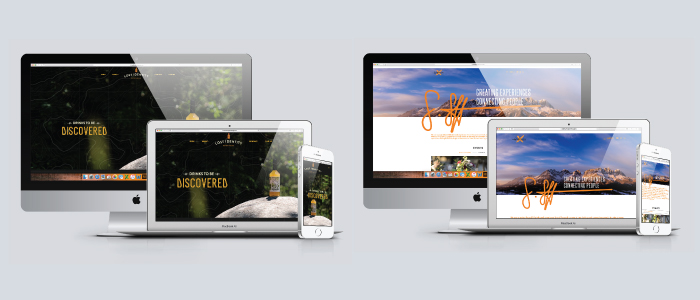 -Hofmann Experience: Sophie Hofmann- real estate tycoon, incredible businesswoman, and important fixture in the Vail Valley. Sophie approached us a few months ago to design a website for her new company- the Hofmann Experience. Hx is a project-based lifestyle brand that looks to connect people in fun and exciting ways. Through meet-and-greet events such as Kitzbühel or location-specific Monopoly sets all the way to weddings, Hx has a lot to offer. The result? A website that displays information on all of the services offered in an easily digestible manner.
-Lost Identity Beverage Co: To tie the...
0 comments | Leave a comment
---
| Tweet |
|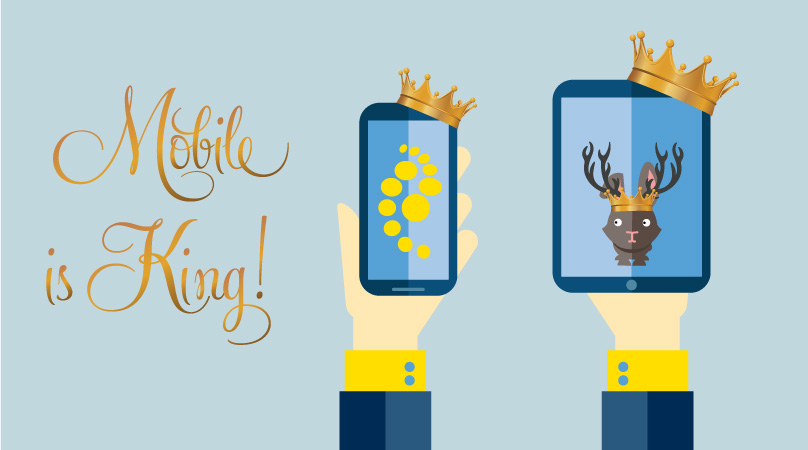 As web designers, our goal is always to create a smooth user experience that gets our clients' messaging across with clarity and style. To accomplish this, we tend to incorporate a variety of current web design trends that seem to be proliferating the world of web design these days.
Many of these trends are inspired by the ever-increasing use of mobile web browsing. Back in May, Google searches on mobile overtook Google searches on desktop. Since then, mobile has only become more widely used. Here are some fast facts:
Total activity on smartphones and tablets accounts for over 62% of digital media time spent (ComScore)
More than 75 percent of all Americans who use the Internet (age 18+) now access digital content on both desktop an mobile devices (increase from 68% last year)
21% of Millennials no longer using desktop computers to go online
The age 55+ consumer segment is the fastest growing faction of mobile users. 74% of them are either multi-platform users or mobile-only. ...

0 comments | Leave a comment

---

| Tweet | |

In visual art, negative space plays an essential role in guiding the viewer's attention to the subject. In user interface design--or in this case, website design--white space is the designer's equivalent to negative space, and it is a key element of successful web design.

Have you ever been to a website with so much going on that you have trouble focusing on any one feature on the page? Take a look at the World's Worst Website Ever for an extreme example of the visual disaster that ensues when one ignores the importance of white space on a web page.

According to this study by Fast Company, a business media brand with knack for innovation in technology and design, white space has been proven to increase reader comprehension by up to 20%. Its power comes from the limits of human attention and memory. That's not to say users are incapable of focusing on multiple items on a page at once, but too many items on a page will make it more difficult for users to complete the task set...

0 comments | Leave a comment

---

| Tweet | |

Garfinkel's (or Garf's, as it is locally known) has been a cornerstone in Lionshead for both tourists and locals alike since 1993. Their sunny deck provides the best aprés ski, sun catching and overall late spring and summer experience. Over the years, some things have changed but the feeling of Garfinkel's as a classic ski town sports bar/grill remains the same. Seasons pass by, memories are created, good times are had, and lifelong friends are made.

In 2008, Garfinkel's came to us to design and build a website that would help them tell the Garfinkel's story. Recently, they asked us to spice up their site with an update that would make the user experience more seamless. Using a content-manageable, responsive design, we made their entire website mobile friendly (they will now survive Mobilegeddon). Now, interested patrons can view their menus and special events calendar on any device or purchase a Garfinkel's Gift Card through ecommerce.

The walls inside of Garf's tell the...

0 comments | Leave a comment

---

| Tweet | |

The 25th anniversary Taste of Vail is this week and we are so excited for this incredible Vail Valley event that is always a great way to ring in the end of the Vail Ski season.

The Taste of Vail honored Avid Design by asking us to create a piece of art to commemorate the 25th anniversary of the event, that would help capture the essence of the wine and food festival, as well as the beauty of Vail. The selected design, was the vision of our talented Art Director, Coni Terrado who used various digital techniques to create an abstract work of art, which depicts several iconic locations found in Vail Village and on Vail Mountain. Congratulations Coni!

Learn more about the Coni's inspiration from the recent write up found in the Vail Daily, and click here to buy your 25th anniversary Taste of Vail poster now!

0 comments | Leave a comment

---
The team at Avid Design was so helpful, professional and responsive that we hired them to create not one, but two websites! The look and functionality of both sites is exactly what we were seeking,... read more