It's a sign- that your business is located where it is! As another important aspect of branding, the sign is what tells customers where to find your business. Here are some of our favorite recent signs.

-CO. Ranch House: Located in Glenwood Springs, CO. Ranch House replaced a Glenwood icon- Peppinos. To pay homage to the old classic while also defining the new restaurant with current branding, CO. Ranch House wanted to feature a bit of the old sign (chef in the circle) while also using the wood-feel of the new restaurant. It was an honor to work on a sign that can clearly be seen from the main thoroughfare in Glenwood Springs.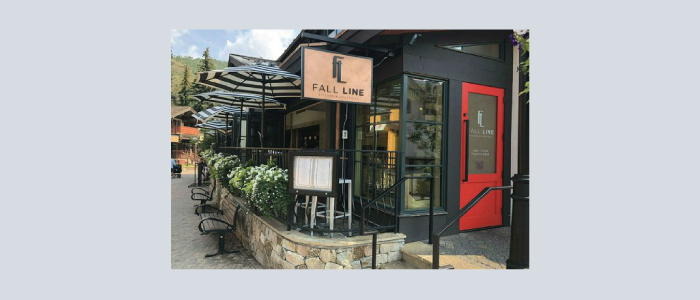 -Fall Line Kitchen & Cocktails: Fall Line originally wanted to create a logo that pulled elements from Slim Aarons photography aesthetic of bright and beachy old-school après skiing vibes. However, the project evolved as the owners wanted to reflect their high-end food in the signage. This eventually led to the initials 'FL' in a sleek, narrow font that mimics a chairlift in an abstract way.